Our Core Values in Action
Our core values, intention, collaboration, and responsibility, reflect our belief that students - actually all people - are most successful when they have ownership and choice over their environment.
Every project begins, and ends, with the student's own purposes. This intentionality extends to all curriculum. Our students explore the world on their own terms, and find their own voice.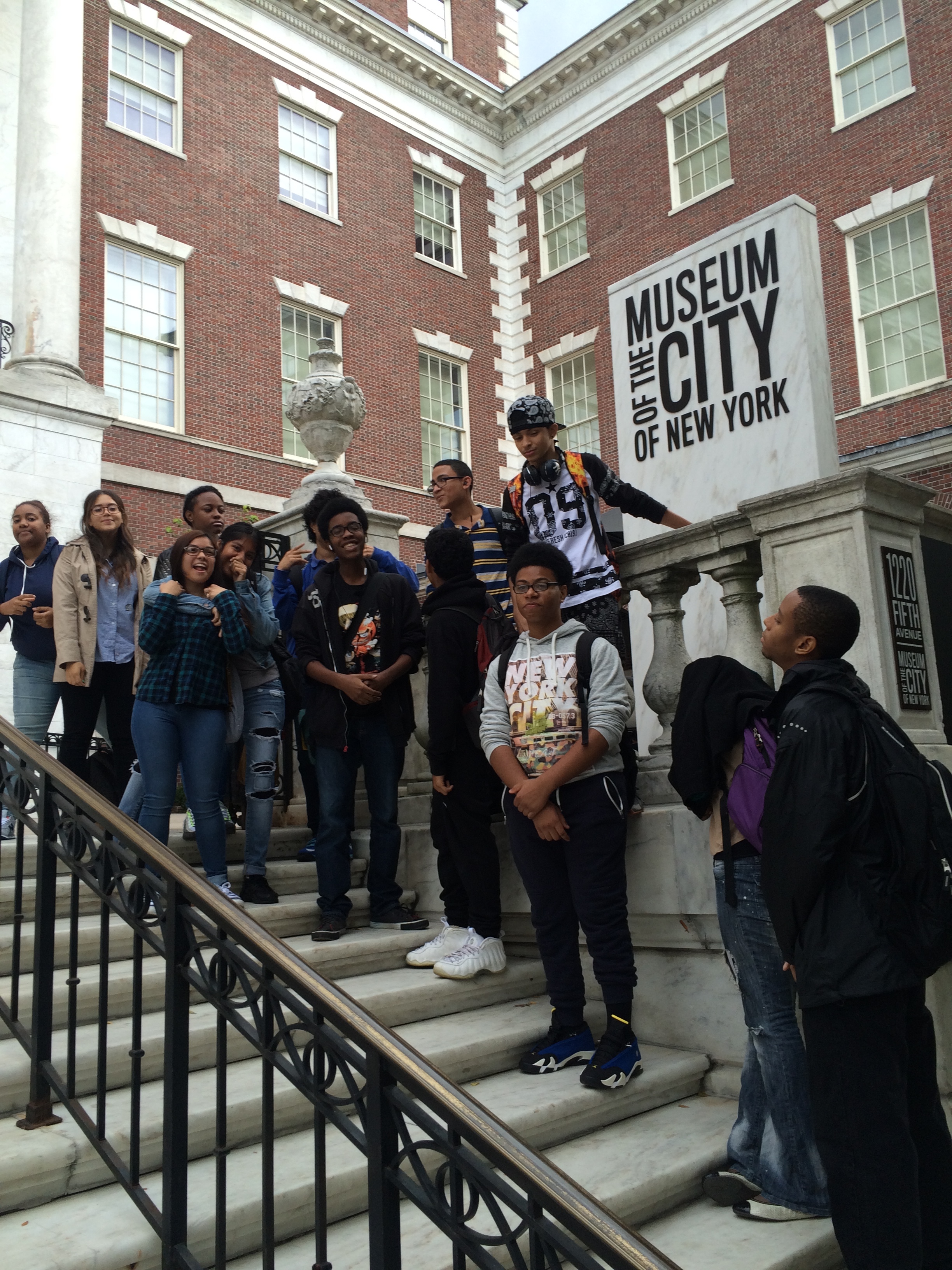 All of this work is anchored in the principle of equity. New York City states that "the right to a free public school education is a basic 'student right' guaranteed to all children." On that foundation, we maintain a policy of open enrollment and do not reject students from UAGC based on past performance, which is the policy of many New York City public schools. Instead, we work to support all students who wish to attend our school.
EVERY STUDENT:
MEETS REGULARLY WITH AN ADVISOR TO SET ACADEMIC ACHIEVEMENT GOALS

HAS MANDATED MONTHLY CONFERENCES WITH EVERY TEACHER, IN EVERY CLASS

IS GUARANTEED THE OPPORTUNITY TO WORK WITH A VARIETY OF STUDENTS*
*Classes are heterogeneously mixed - we firmly believe that all students should have the opportunity to learn from each other. For example, a reading group in a given class might have 9th-12th graders, students with disabilities, and English language learners working together in collaboration. We believe the tracking of students by age or ability undermines democracy. This represents the most democratic approach to education, and responds to the sad statistic that only 4.4% of students in segregated, self-contained classes graduate.